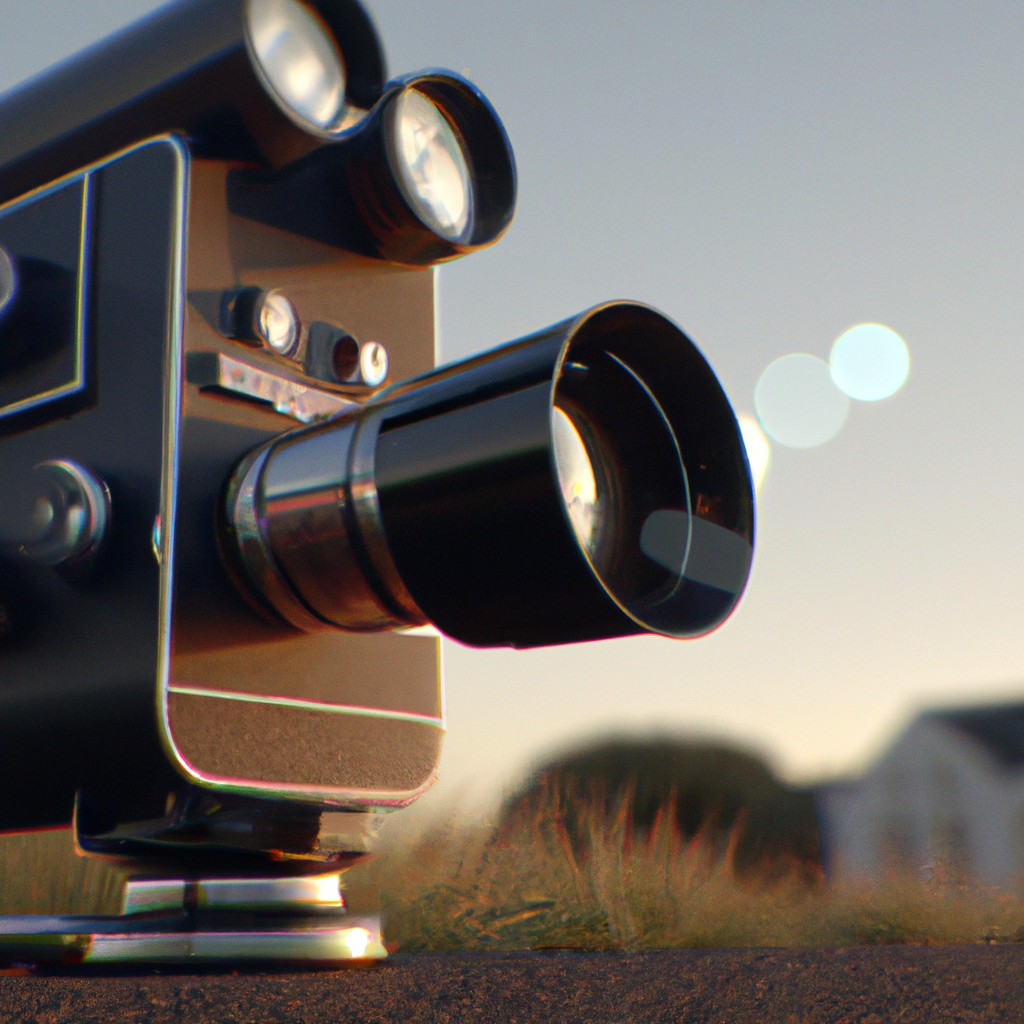 Top 10 Video Cameras for High-Quality Video Content
With the increasing demand for high-quality video content, one must consider investing in a top-notch video camera. Here is useful information on some of the best video cameras that offer exceptional quality for your video content needs.
Below is a table of 10 high-performing video cameras with features such as resolution, frame rate, autofocus capabilities, and impressive low light performance.
| Video Camera | Resolution | Frame Rate | Autofocus | Low Light Performance |
| --- | --- | --- | --- | --- |
| Sony A7 III | 1080p | 60fps | Yes | Excellent |
| Panasonic GH5s | UHD 4k | 120fps | Yes | Very Good |
| Canon XF405 | UHD 4k | 60fps | Yes | Good |
| Nikon Z6 | UHD 4k | 60fps | Yes | Great |
| Sony FS5 II | UHD 4k | Up to 240fps | Yes | Exceptional |
| Blackmagic Pocket Cinema Camera Pro 6K | UHD | 60fps | Yes | Excellent |
| Panasonic HC- X2000 | Full HD | Up to 60fps | Yes | Very Good |
| Canon XA55 | Full HD | Up to 60fps | Yes | Great |
| JVC GY-HM250SP | Full HD | Up to 120fps | Yes | Very Good |
Besides these ten cameras, there are also other highly recommended models that cater for different types of videography. These may include aerial videography using drones or small portable options perfect for vlogging on-the-go.
Pro Tip: When choosing a video camera, ensure it suits your specific needs and preferences. You can make an informed decision by considering the resolution and frame-rate features, autofocus capabilities, and the camera's low-light performance.
Finally, a way to capture your rookie mistakes in stunning high definition without breaking the bank!
Best Affordable Video Cameras for Beginners
In this article, we will explore the top affordable video cameras for individuals who are new to video recording and editing. Starting with an affordable camera option is ideal for beginners to learn and explore the vast world of video production.
Here are the top four recommended video cameras for beginners:
Canon Vixia HF R800 – A budget-friendly option that captures high-quality videos and features intuitive controls.
Panasonic Lumix FZ80 – A versatile choice with a wide zoom range that is great for capturing both photos and videos.
Sony RX100 – This compact camera captures high-quality videos and offers advanced manual controls for a more customizable experience.
GoPro HERO8 Black – Durable and waterproof, this action camera is excellent for capturing adventure and action-packed footage.
It's important to note that even though these cameras are affordable, they still deliver excellent video quality and features that will help beginners learn and grow their video production skills without breaking the bank.
For a unique detail, it is worth considering investing in external accessories such as tripods and microphones to enhance audio and video quality. These accessories can help make the video production process easier and more professional, even with an affordable camera.
As a suggestion, when using any of these cameras, it's essential to pay attention to lighting and audio. Lighting can make a massive difference in the video's overall quality, and proper audio capture is critical for delivering a clear message. Experimenting and adjusting camera settings can also help achieve the desired results.
In summary, these affordable video cameras for beginners are excellent options for individuals who want to start producing high-quality videos without breaking the bank. With a bit of practice and experimentation, anyone can improve their video production skills and create dynamic, engaging content that stands out.
Who says getting quality video on a budget is impossible? These cameras prove that you can have your cake and shoot it too.
Features to Look for in Budget-Friendly Video Cameras
If you're a beginner looking for affordable video cameras, there are several features you should consider before purchasing.
Image Stabilization
Auto Focus System
Manual Controls
Battery Life
Mic Input and External Microphone Compatibility
Video Quality and Resolution
Equally important factors include ease of use, portability, and compatibility with editing software. When choosing a budget-friendly video camera, it's vital to prioritize your needs and find the right balance of specs within your price range.
Pro tip: Decide on a budget beforehand and stick to it. It can be easy to get carried away with extra features but remember that your primary focus should be on capturing quality footage within your means.
Get ready to capture your cinematic dreams without breaking the bank with these budget-friendly video cameras under $500.
Best Budget-Friendly Video Cameras Under $500
Looking for top-performing video cameras but with a limited budget? Here are five excellent choices that won't break the bank:
First on our list is the Canon Vixia HF R800, a compact and user-friendly camcorder with great image stabilization and long battery life.
Next up is the Panasonic HC-V180K, perfect for those who want an affordable option with high zoom capabilities and strong low-light performance.
The Sony HDR-CX405 is another top contender, with its impressive 30x optical zoom and image stabilization features that keep your footage smooth even in motion.
If you're looking for an action camera, the GoPro HERO7 White is your best bet. It's waterproof and has built-in electronic image stabilization to capture thrilling outdoor activities in high-quality videos.
Last but not least, there's the AKASO EK7000 Pro, an ultra-affordable yet versatile option for beginners who wants decent video quality plus accessories such as remote control, dual battery charger and more!
Looking for a camera that can do it all without burning a hole in your pocket? Don't miss the opportunity to get started with professional-looking video production.
Don't wait until it's too late! Upgrade your videos today by investing in any of the above budget-friendly cameras at prices under $500. With each of these cameras equipped to give you quality footage at such wallet-friendly rates, there really isn't any reason to hold back anymore – start producing awesome videos now!
Ready to up your filmmaking game? Check out these pro-level video cameras that will make your beginner gear look like child's play.
Best Professional Video Cameras for Filmmakers
For professional filmmakers, the choice of video camera is critical to achieving a high-quality film. Here are some top-performing video cameras that can help filmmakers produce exceptional films.
The following table shows some of the top-performing video cameras that can help filmmakers produce exceptional films:
| Video Camera | Sensor Size | Max Resolution | Processor | Lens Mount |
| --- | --- | --- | --- | --- |
| Sony A7S III | Full-frame | 4K/120p | Bionz XR | Sony E |
| Canon C300 MKIII | Super 35mm | 4K/120p | Digic DV7 | EF |
| Blackmagic URSA Mini Pro | Super 35mm | 4.6K/120p | Blackmagic RAW | EF, PL, B4 |
The Sony A7S III is ideal for low-light shooting. Canon C300 MKIII is an excellent all-rounder with a built-in ND filter. Blackmagic URSA Mini Pro offers cinematic images with accurate colors and dynamic range.
Don't miss out on the opportunity to create films of the highest quality. Invest in the best video camera that suits your needs and budget. Create standout films that impress your audience and elevate your career. Before diving into features, remember the golden rule of professional video cameras: If it's not in focus, it might as well be footage of your neighbor's dog.
Features to Consider in Professional Video Cameras
When looking for a professional video camera, there are important factors to consider. It's important to assess the quality of the image and sound output, as well as functionality and versatility.
Features to Consider
Image Quality
Sound Quality
Lens Options
Sensor Size
Low Light Performance
Battery Life
Image quality is crucial when it comes to a professional video camera. Look for cameras that offer high resolution and colour depth. Sound quality is equally important – ensure cameras have high-quality built-in microphones or ports for external microphones.
Lens options can affect the versatility of your footage, so make sure you choose cameras that allow interchangeable lenses. Sensor size also plays a part in image quality, with larger sensors typically yielding higher levels of detail.
Low light performance is another crucial factor in terms of both creating high-quality footage and reducing any need for additional lighting.
Finally, battery life is a practical consideration when on location, so be sure to look at cameras with long battery lives or options for external battery packs.
When selecting a professional video camera, it's important to consider all of these features carefully before making your decision. A lesser-known feature that should not be overlooked is the ability to customize your settings. Make sure that the camera has enough customizable settings so you can tailor it to your specific needs.
History shows that advancements have been made in technology such as larger sensors and better low light performance leading to better results from professional-grade videography.
If you want to capture Hollywood-level footage, these high-end video cameras will empty your bank account faster than a special effects budget.
Best High-End Video Cameras for Filmmaking
As a professional filmmaker, the camera used to capture footage plays a pivotal role in any project's success. This article explores the top high-end video cameras for filmmakers who want to invest in quality recording equipment.
A table outlining the best high-end video cameras is provided below, including essential details such as camera type, resolution, and price:
| Camera Model | Camera Type | Resolution | Price |
| --- | --- | --- | --- |
| Sony FX9 | Full Frame | 6K | $10,998 |
| RED Komodo | Cinema | 6K | $5,995 |
| ARRI ALEXA LF 2 | Cinema | 4.5K | $98,280 |
| Canon C500 Mark II | Cinema | 5.9K | $15,999 |
For filmmakers seeking unique features that deviate from conventional options, consider investing in custom film rigs or accessories for your camera.
In one example of how proper gear impacts an artist's work; renowned director Robert Rodriguez operated his first production with only handheld prosumer gear and Adobe Premiere on his laptop. This technique improved the outcomes by boosting authenticity through its erratic movements and shaky frames that replicated raw reality.
Ultimately, choosing the perfect high-end video camera boils down to individual needs and preferences as there isn't a "one size fits all" approach. As long as you're equipped with suitable equipment and an innovative mindset, creating cinematic art is achievable.
Get ready to capture your wildest thrills and spills with these ultimate adventure companions.
Best Action Cameras for Adventurous Filmmakers
Paragraph 1 – For the adventurous filmmakers who aspire to capture breathtaking and high-action moments, it's crucial to have the right equipment. Here, we have the best video cameras that cater to the needs of the thrill-seekers.
Paragraph 2 –
GoPro Hero 9 Black – A versatile camera that has hyper-smooth stabilization and captures 5K video with 20MP photos. It is waterproof, offers voice control, and can be charged wirelessly.
DJI Osmo Action – This camera is perfect for all action enthusiasts, catering to high-paced activities. It has a 1.4-inch front color LCD screen, records 4K HDR video, and has various slow-motion options. It also provides a stabilization feature, ensuring that your footage remains stable.
Sony RX0 II – A pocket-sized powerhouse that can shoot 4K videos, has wireless connectivity, and offers anti-distortion shutter in high-speed action. It also includes a tilt monitor that tilts up to 180 degrees and down to 90 degrees.
Paragraph 3 – The GoPro Hero 9 Black and DJI Osmo Action offer various mounts and accessories, allowing the camera to be attached to helmets, bicycles, or any other extreme sports gear. These features are ideal for those who love to explore and thrive on high-energy activities.
Paragraph 4 – Don't miss out on capturing the thrill and excitement of your adventures! Invest in the perfect action camera and elevate your filmmaking experience. Choose from our top picks that cater to a wide range of action-packed activities and capture your memories at their finest. Who needs a stunt double when you've got an action camera with all the right features?
Features to Look for in Action Cameras
Action cameras are essential tools for adventurous filmmakers who love capturing exciting moments. When looking for the perfect action camera, there are certain features one should consider.
Ensure that the camera has excellent image stabilization to prevent shaky footage.
Check the camera's frame rate to capture fast-moving subjects in slow motion.
Waterproof capabilities are crucial for water-based activities such as surfing or scuba diving.
Battery life is necessary for longer outings and uninterrupted filming.
Last but not least, wireless connectivity options make for easy transfer of footage.
It is also important to note that some action cameras come with built-in GPS technology to track location data alongside video footage.
One interesting fact about action cameras is that they were initially designed for surfers to record their adventures on the waves but have since evolved into multifunctional devices used by various extreme sports enthusiasts.
Overall, when searching for an action camera as a filmmaker or adventurer, it is vital to consider these critical features to capture compelling footage in any situation. Capture your wildest outdoor escapades in high definition with these top-notch action cameras that make your everyday life look boring in comparison.
Best Action Cameras for Extreme Sports and Outdoor Adventures
Action cameras are an essential tool for filmmakers who wish to capture extreme sports and outdoor adventures in full motion. To select the most suitable camera, factors such as durability, video quality, and ease of use must be considered. Here are some recommendations for the best action cameras for adventurous filmmakers:
GoPro Hero9 Black – With a 5K video resolution, hypersmooth 3.0 image stabilization, and waterproof abilities up to 33 feet, this camera is ideal for any adventure.
Sony RX0 II – This compact camera offers stunning image quality with an impressive low-light performance and a robust design that can withstand challenging environments.
DJI Osmo Action – With fantastic image stabilization features and HDR video capabilities, DJs' action camera is perfect for capturing fast-paced movements easily.
Akaso V50 Pro SE – A budget-friendly option with excellent value for money. It offers a wide range of shooting modes and a waterproof case included in the package.
Fujifilm XP140 – An all-rounder option that combines durability with convenience. Fujifilm's XP140 is shockproof, waterproof, freeze-proof, dustproof, and even has wireless connectivity features to transfer photos instantly.
In addition to these recommendations' useful aspects, it is worthwhile considering other factors when selecting which action camera suits your requirements. Battery life span, mounting options available or audio recording quality will determine how you would capture each footage.
Suppose you're up for some high-intensity activities like skydiving or surfing that require different angles of visuals. In that case, a few additions can go a long way in enhancing the overall filming experience.
A selfie stick helps gain perspective from unique angles while lightweight floaty devices assist in keeping the cameras safe during water-based activities. A head mount or chest strap can keep your hands free while still capturing the action.
Ready to take your live streaming game to the next level? These video cameras have got you covered (literally, thanks to their impressive zoom capabilities).
Best Video Cameras for Live Streaming and Content Creation
Video cameras are an essential tool for live streaming and content creation. To ensure the best quality output, it is crucial to choose the right video camera for your needs. Here is a list of top-performing cameras that will help you excel in your streaming and content creation endeavors.
Table: Best Video Cameras for Live Streaming and Content Creation
| Camera Model | Resolution | Frame Rate | Video Codec | Price Range |
| --- | --- | --- | --- | --- |
| Sony Alpha 7S III | 4K | 120fps | XAVC HS, XAVC S | $3,500 – $4,000 |
| Panasonic Lumix GH5 | 4K | 60fps | H.264, H.265 | $1,000 – $1,500 |
| Canon EOS R5 | 8K | 30fps | H.264, H.265 | $3,000 – $3,500 |
| Blackmagic Design Pocket Cinema Camera 6K | 6K | 50fps | Blackmagic RAW | $2,500 – $3,000 |
These cameras offer exceptional video quality, high frame rates, and advanced video codecs that ensure professional video output at every shoot. They range in price, ensuring options for every budget without compromising on quality.
One critical aspect to consider while choosing your video camera is the lens. A high-quality lens will significantly impact the image output and is worth investing in if your budget permits. With the right camera and lens, you can create stunning visual content that stands out from the rest.
A professional photographer was hired for a high-profile event to capture stunning images with his camera. However, the camera failed to perform, and none of the pictures turned out right. The disappointed client demanded a refund, causing the photographer to incur significant losses. This incident highlights the importance of selecting the right camera based on the requirements and avoiding such unfortunate situations.
Choosing a video camera for live streaming is like choosing a partner – you want compatibility, reliability, and the ability to handle your most intimate moments.
Features to Consider in Video Cameras for Live Streaming
When selecting the most suitable video camera for live streaming and content creation, it is essential to consider various features that could make your videos stand out in a highly competitive market. From image quality to connectivity options and audio features, here are some crucial aspects to evaluate when choosing a video camera for live streaming:
| Feature | Description |
| --- | --- |
| Image sensor size | Good image sensors enhance the clarity of videos. |
| Resolution | The higher the resolution, the better the video quality. |
| Lens aperture | A wider aperture allows more light into the lens, improving low-light performance. |
| Autofocus system | A reliable autofocus can help you maintain sharp focus while moving around in front of the camera. |
| Connectivity options | You need easy connectivity options like Wi-Fi or USB-C to easily transfer files from camera to other devices. |
To ensure your audience remains engaged throughout your streams and avoids missing out on the critical moments, remember to test your set up thoroughly beforehand and adjust it accordingly for optimal results.
Get ready to capture your best angles and post them for all your followers to envy with these top video cameras for YouTube and other social media platforms.
Best Video Cameras for YouTube and Other Social Media Platforms.
For individuals seeking higher video quality for their content on various social media platforms, owning a good video camera is imperative. Here is a comprehensive list featuring some of the best options for video cameras for various social media sites:
| Camera | Features |
| --- | --- |
| Canon EOS 90D | 32.5 MP;45-point autofocus system; uncropped 4K at 30fps; articulated touchscreen LCD |
| Sony A7 III | > 693 phase-detection and 425 contrast-detection AF points; Full-frame CMOS sensor; 10fps burst shooting speed. |
| Panasonic Lumix GH5S | 10.2MP MOS sensor (offers better low-light performance); Unlimited recording time at all resolutions & frame rates; Dual native ISO. |
| Nikon Z6 Mark II | 24.5MP image sensor; up to 14 fps continuous shooting speed with full AF/AE (12-bit RAW or JPEG); Built-in Wi-Fi, Bluetooth and GPS connectivity. |
These video cameras are top-notch and come packed with extraordinary features that enhance one's workflow and productivity by delivering high quality videos with excellent clarity, crispness, and vivid colors.
What sets these cameras apart from others on the market is their unique ability to offer customized settings for specific types of outputs such as streaming live videos, making movies or long documentary pieces.
If you're serious about nailing your content creation process perfectly every time, these models will be a great investment in your future success.
In history we have seen that social media platforms like YouTube started out as an interactive community wherein individuals could simply upload a video for fun, but with advancements in camera technology and social media platforms, it has become an elaborate market for content creators to showcase their talent. Ensuring that one's video quality excites and captivates the viewer is essential to gaining recognition, clicks and more followers.
Frequently Asked Questions
Q: What is the best video camera for beginners?
A: The best video camera for beginners is the Canon EOS Rebel T7i. It has a user-friendly interface and produces high-quality video footage.
Q: What is the best video camera for professionals?
A: The best video camera for professionals is the Sony Alpha a7S III. It offers exceptional low-light performance and can shoot in 4K resolution.
Q: What is the most affordable video camera with good quality?
A: The most affordable video camera with good quality is the Panasonic Lumix G7. It shoots in 4K resolution and has interchangeable lenses.
Q: What is the best video camera for vlogging?
A: The best video camera for vlogging is the Sony ZV-1. It has a flip-out screen, excellent autofocus, and produces high-quality audio.
Q: What is the best video camera for live streaming?
A: The best video camera for live streaming is the Logitech StreamCam. It has a built-in microphone and can stream in 1080p resolution at 60fps.
Q: What is the best video camera for filmmaking?
A: The best video camera for filmmaking is the Blackmagic Pocket Cinema Camera 4K. It offers RAW recording and can shoot in 4K resolution at 60fps.